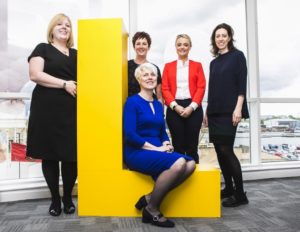 PR Activity
I play a key strategic and operational role as Public Relations Lead for the UK's Legs Matter Campaign. This includes working with national, trade and regional media.
Selection of media coverage is below:
Mail Online and Mail on Sunday Articles
In the first year's media coverage there were an extremely high number of valuable links from online PR coverage to the website, 51 in total, of which 13 were in media articles, which will help to continue to drive traffic to the site.
From social media reports, you can see a direct link between media coverage being shared on social media channels and subsequent increased engagement on that channel. This is an example of PR demonstrating its value – helping to 'drive' the social media as well as gaining media exposure.
2019 coverage highlights
The combined online readership of the media and other sites is 31.1 million, with an estimated 159,000 estimated views of the coverage for the lifetime of the articles. Articles have so far been shared 882 times on Twitter and Facebook (continues to rise).
There were 20 editorial articles including a patient blog, which was set up after liaison with Nursing Times.
There were a further 30 online pieces of coverage with the Press Release or the Awareness Week being featured on health and other websites.
The online readership of the media coverage was 26.5 million plus 1.2 million daily newspaper circulation (Daily Mail) with an estimated 109,000 coverage views. There were 642 shares on social media (continues to rise).
After setting up an interview, iNews ran a large article. The site has 6.84 million monthly views and the coverage is estimated to be read by 19,300 people over its lifetime. The domain authority of the site is extremely high at 80/100, an indication of the influence of a website in search engines. The majority of readers are 35+ but 1/7 of readers are aged 18-34.
Article in the Daily Mail newspaper Senior Living Section – perfect for a large proportion of the target audience. There are 1.2 million daily readers of the printed Daily Mail.
Regional coverage was widespread and went as far afield as Jersey, Guernsey and Northern Ireland, as well as appearing in Health Europa – a European-wide online health publication.
The four articles in Nursing Times are estimated will be read by a total 21,700 health care professionals.
Value of PR
PR has significant value and has helped to establish both the Awareness Week and the coalition as professionally credible, innovative and pioneering, campaigning to change one of the UK's biggest health challenges.
If the coverage had been paid for, the cost would have run into many thousands of pounds and as an advert, would not have carried the same authority or independence.
In conclusion, the news has been shared with a wide variety of audiences, across diverse geographical areas in print, broadcast and online media, helping to significantly build the brand and reach new audiences. It has also provided an impressive portfolio for possible sponsors and partners.
Based on the success of the project, it is hoped to continue the PR activity.