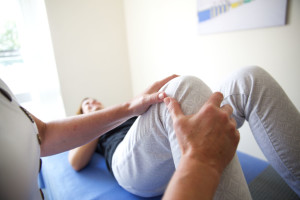 Since setting up my boutique agency in 2015, I have worked with several leading public and private sector organisations, managing highly-successful campaigns in the healthcare, social care, recruitment and sustainable technology sectors. I work with companies disrupting the status quo, telling their stories and helping them to overcome their communication challenges.
I'm the UK PR lead for an exciting healthcare public awareness campaign which launched Summer 2019, involving a coalition of leading healthcare organisations.
And I've worked with some of the most successful businesses within the Bluebird Care group, secured extensive national coverage for disruptive sustainable mobility company Riversimple and previously worked regionally on the Government's Think Family project.
From healthcare communications and campaigns to homecare, I've worked extensively across the health and social care sector in my 20+ years spent in public relations.
I've worked as a journalist and NHS communications and public relations manager so I 'talk' the same language as healthcare organisations. Now I partner with specialist colleagues, providing a tailored, effective public relations service to just a handful of clients at a time.
Get in touch to discuss my media coverage and full range of services.
Health Champions
We started working with social enterprise organisation, Health Champions, running a PR campaign for its local authority-funded Weight Off Workshops. It resulted in coverage on BBC Radio, in a number of magazines, in several newspapers and on websites – resulting in a 100% increase in course bookings and increased interest, engagement and followers on social media.
Although we only signed up for a five month project, we worked with Health Champions for more than two years and helped forge a link between them and NICE – coordinating the publishing of their blog on the NICE website. We have also arranged interviews with key media and written engaging press releases, resulting in invaluable free editorial.
As part of the overall communications strategy, there is also a strong social media element, maximising coverage and traffic to the website.
Homecare
We have worked with the largest homecare provider in the UK, Bluebird Care, coordinating the public relations for both their head office and for several of their larger regional offices.
Press Releases
FINALupdatedPressReleaseCityOfLondonBluebirdCarePress Release11 Bluebird Care enlists help of dogs to beat loneliness